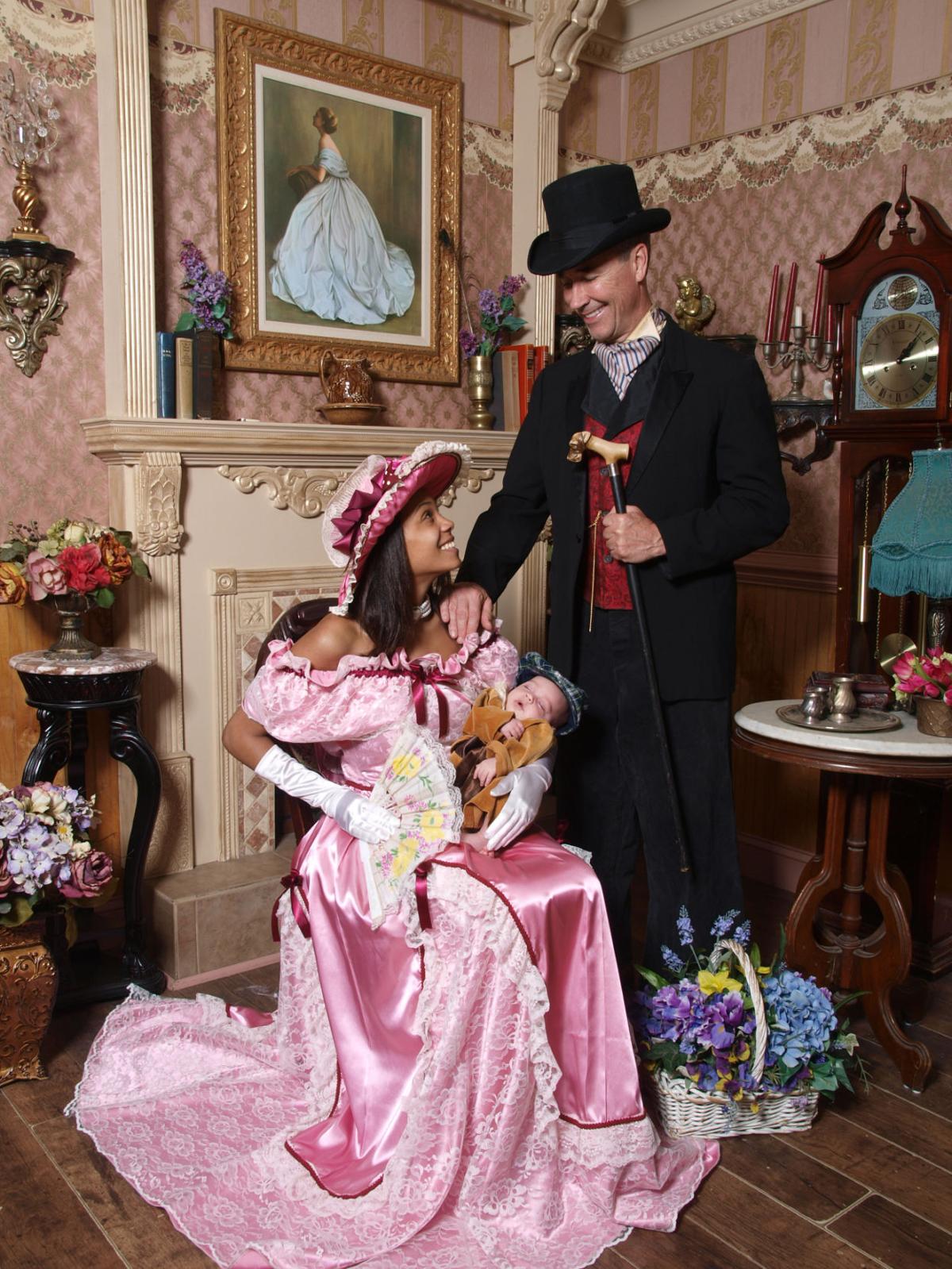 As soon as I saw this photo, I thought: there's got to be a story there.
I did some research and here it is.
The gentleman is one Joe Morrissey, a Democrat politician from Virginia.
He started out as an attorney and had a bit of a rough trot, being found in contempt of court on ten occasions. He was also charged with bribery and corruption (he got off) and copped a public reprimand and two suspensions of his license.
Finally he got disbarred for these recurrent issues, in addition to temper tantrums, threatening a judge and a bout of fisticuffs with a fellow lawyer.
He tried teaching at a couple of Australian universities but got kicked out when they discovered he'd been disbarred. He was not allowed to practice law in the state of New South Wales because he was deemed 'not a fit and proper person'.
He briefly taught at a high school back in the States but did not last the year.
He then started a Virginian political career which was no less eventful than his earlier endeavors. On one occasion, to illustrate a gun law debate, he flourished an AK-47 in the House of Delegates.
He currently holds a seat in the Virginia State Senate.
But what about the other photo?
By 2013, Joe had a law office again and hired 17-year-old Myrna Pride as his receptionist. Police found the girl at his home after a tip-off from her sister. One thing led to another and he was jailed for 3 months (out of a 12-month sentence) for sex with a minor and child pornography (he'd sent his mate a nude of Myrna. He claims he got hacked by her jilted lesbian ex-lover.)
Joe ended up resigning his seat but ran for reelection from jail and won. He was able to attend sessions under the jail's work release program.
Let us note that at this stage, Joe already had three children by three different women, none of whom he married.
Then Myrna got pregnant. Joe initially denied paternity but acknowledged the child after a couple of months and they later married. I think they were aged 20 and 58 by then.
The couple deny having a sexual relationship before Pride turned 18. Morrissey says he learned of her pregnancy last July. He flew down to Atlanta earlier this year when Pride gave birth.

"As Joe says, things aren't planned. I'm a mother now. I love it. It's the best part of my world right now," Pride says. She is working at Morrissey's law firm again and attending classes at John Tyler Community College, where she has been a student for three years. She said she plans to transfer to Virginia Commonwealth University in the future.
The antebellum-style photos were taken shortly after their son's birth, for unknown reasons. Came out nicely: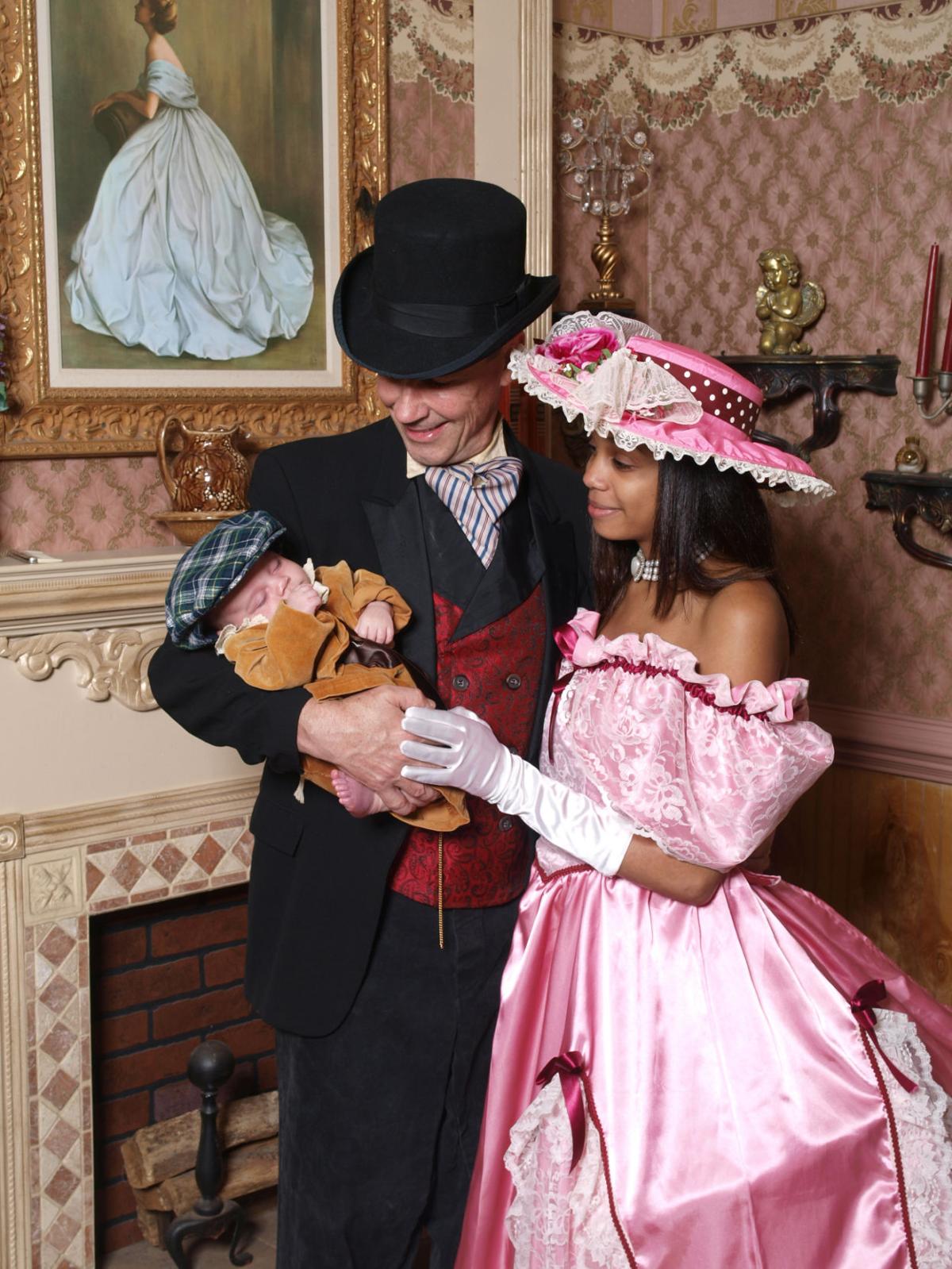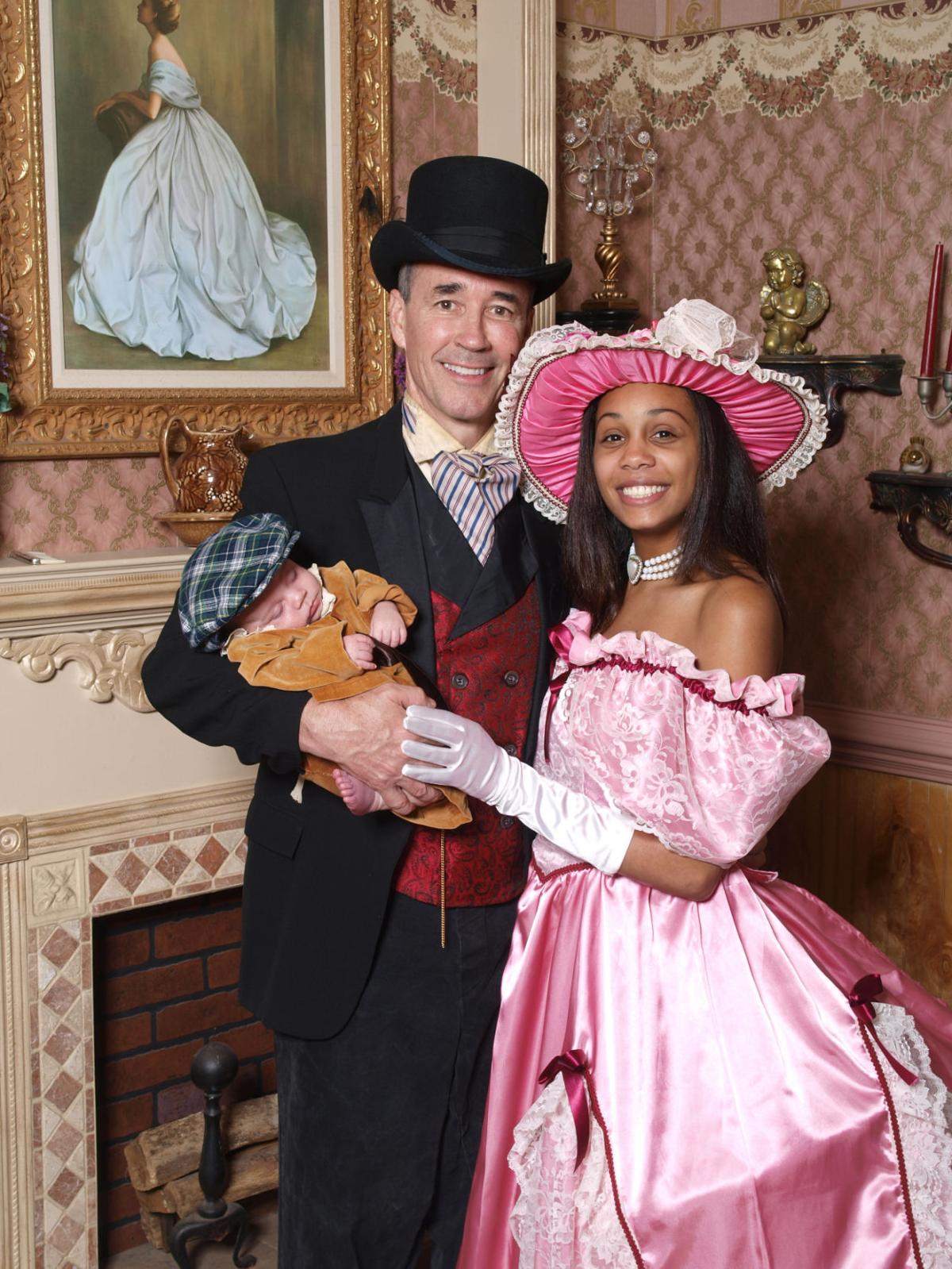 The couple have since had two more children, plus they live with one more from a previous relationship. And they cannot get enough of those thematic photoshoots!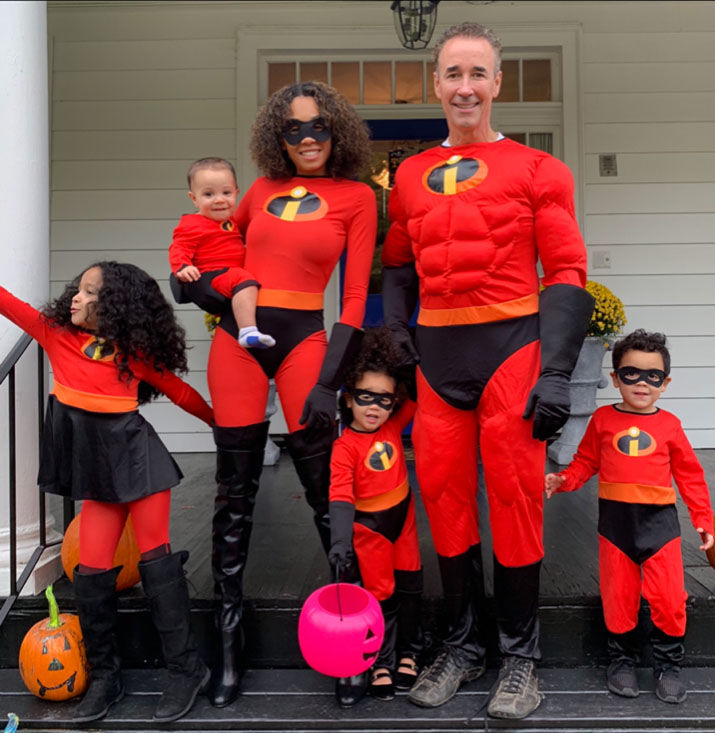 They're very photogenic. Here are a few more pics: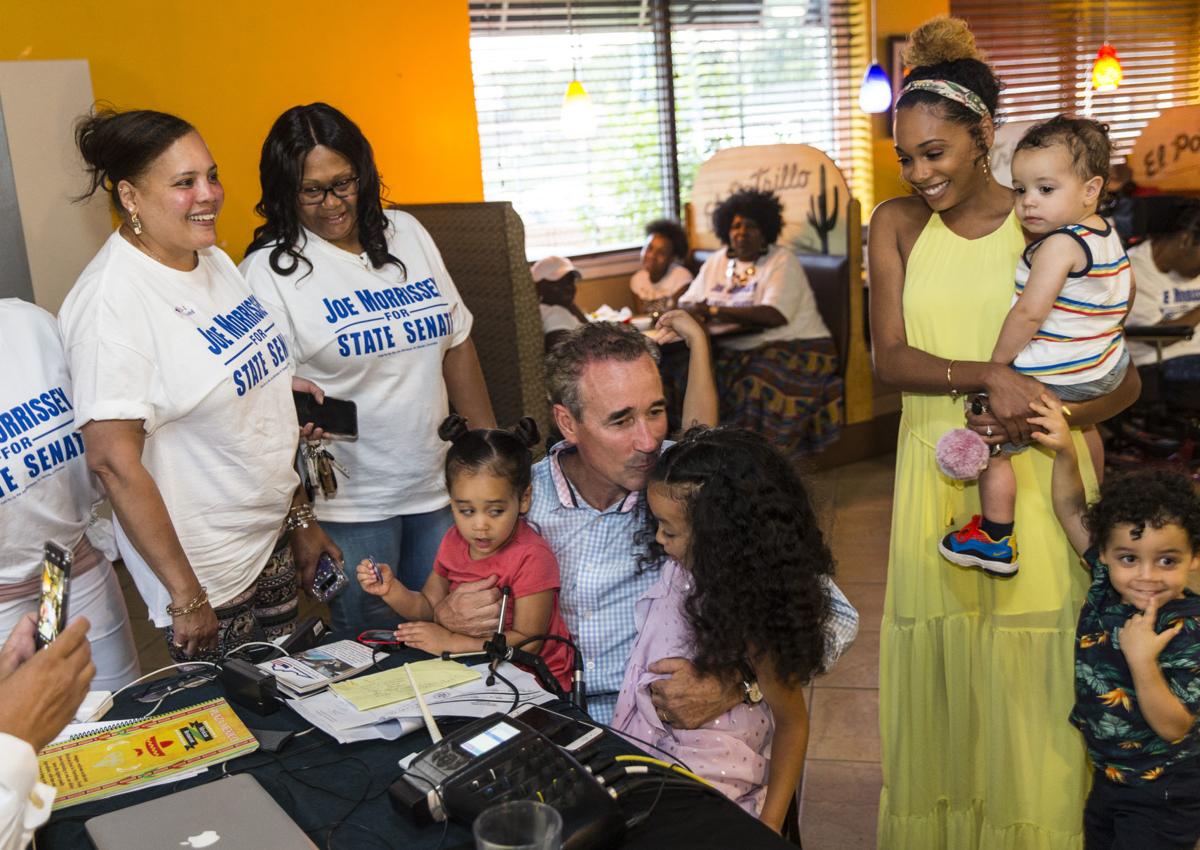 The 'made her an honest woman', family guy image has not hurt Joe at the polls. He is extremely popular in his largely black neighbourhood:
Repp, a nurse and policy wonk who has known Morrissey for 30 years, offered a series of explanations for his popularity. The city's black churches, she said, practise a "redemptive Christianity" that emphasizes recovery from adversity. Morrissey, she said, has proven his commitment to the underdog. His wife, she said, is now idealized by some black women as the fulfilment of every girl's "princess" fantasies.

And then there's this.

"Most women have a soft spot in our heart for a bad boy," she said. "And when the bad boy is also good-looking …"

Repp, who is also white, said Morrissey is unlikely to get more than 12 per cent of the white vote. Ask a white resident about him and you're likely to hear a response like this one from respiratory therapist Megan Rife, 45: "I respect his fighting spirit, but he's still a pedophile in my eyes."

But he is far and away the preferred choice of the black community, which makes up about half of the population of 200,000, even though there are two black candidates with significant government experience.
No doubt this reflects at least in part the motivation for all the family photos. However, my cynicism is not quite so profound as you think. They look wonderful together and I wish the happy couple all the best.
Joe is what we call in Australia, a 'larrikin'. The term is not entirely negative; it means a larger-than-life character who is constantly getting into all sorts of ridiculous trouble. Reading his story I was reminded of Shane Warne, the champion cricketer whose many misadventures would take too long to recount here.
One hopes Joe's turned a new leaf. He's been in a bit more trouble recently but Rome wasn't built in a day.
H/T for the photo which sent me down this rabbit hole: Terror House Press (via Twitter).
Selected sources:
https://en.wikipedia.org/wiki/Joe_Morrissey
Winning election while imprisoned: https://www.washingtonpost.com/local/virginia-politics/morrissey-in-midst-of-six-month-jail-term-wins-special-election-to-virginia-house/2015/01/13/8676f33a-9b2b-11e4-a7ee-526210d665b4_story.html
Popularity in his electorate: https://www.thestar.com/news/world/2016/10/09/the-next-rob-ford-meet-the-ex-convict-leading-the-mayors-race-in-richmond-va.html
Marriage announcement: https://richmondmagazine.com/news/news/morrissey-marry/
Wedding: http://richmondfreepress.com/news/2016/jun/17/meet-morrisseys/
Background and popularity: https://www.toronto.com/news-story/6903590-meet-the-ex-convict-leading-the-mayor-s-race-in-richmond-va-/
Not a fan: https://blacksportsonline.com/2015/05/57-yr-old-politician-19-yr-gf-antebellum-photoshoot/