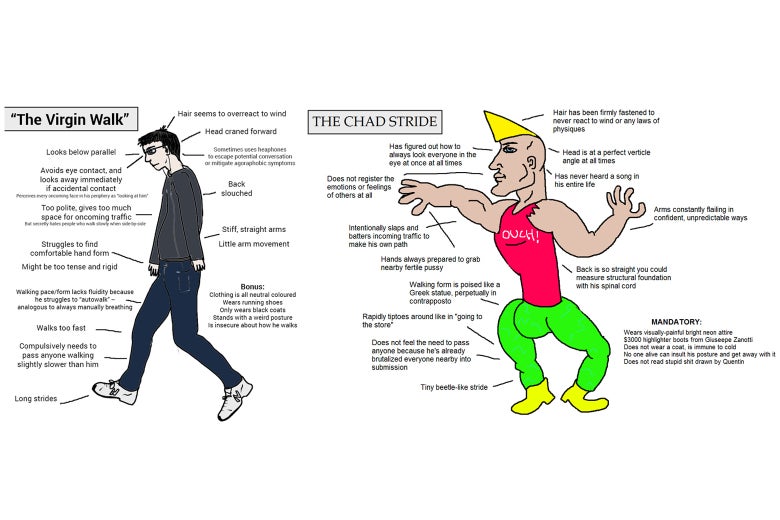 Note: this article contains no links to the forums mentioned because these guys get bullied enough.  Search them out if you like, but be nice.
I am a serial lurker.  I lurk all sorts of places I ought not be – MumsNet, forums for marriage problems, Jezebel comment threads.  I am very curious about these other worlds.  One of the places I lurk is incel forums.
I find them entertaining, not in a cruel way, but in a genuine way.  Sometimes those guys can be extremely funny.  One notable post described how the OP accidentally drank his own urine (long story), and the comments that followed were hilarious.  At least one other member confessed to doing the same thing by confusing his bottles by his bed, and then another member demanded to know why suddenly everyone was pissing in bottles.  There were several other funny comments that rely too heavily on in-jokes to explain here.  For the initated: "It's over for pisscells."  "Incel trait: drinking your urine."  Bwahaha.
Another funny case was when Read More