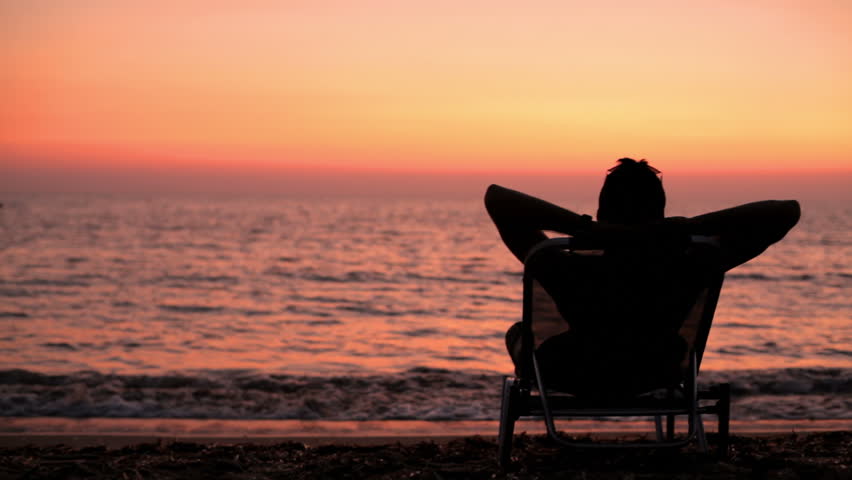 Explicating the problem
I know a guy who's a bit of a character.
He tells the story of the time he was driving home from a job in a distant suburb and noticed he was very low on fuel. The dial was a little under the 'E' line. Nevertheless, he chose to drive past several inferior servos until he reached his favourite BP another 10km down the road. As he pulled in, the engine died and he had just enough momentum to roll to a vacant bowser, coming to a halt exactly in the right place without having to apply the brakes.
The story's funny because, while he had a win, he might not have. It was a silly thing to do.
Retirement strategies are similar.
Imagine a 'perfect' outcome of a given strategy: You are 98 years old. You have 7 yuan remaining in your nest egg. You hobble down to the 7-11 and spend your last 7 yuan on a Mars Bar.
You eat the Mars Bar on the way home, enjoying the full utility of the saved value of your much earlier labour. Then you get home, lie down for a nap and peacefully pass away.
Win!
You can see how ridiculous this is. Like the bloke who should fill up when the gauge is on low, not empty, and like how you need to be early to be on time, the only reasonable retirement strategy is to die with plenty left over. Unless you have social security, an annuity or some sort of pension, there's no way around it.
In fact, the average self-funded retiree is going to leave behind a huge amount. This is already happening in Australia, where the tax-protected superannuation system is serving as a de facto inheritance vehicle because retirees are so terrified of running out of money that the principal is often left undepleted by the time they die.
This is a particular problem in Australia, where you can live in an expensive house, have considerable savings and still pull a part-pension from the government. 'Problem' in the sense that the age pension is meant to be welfare for those unable to save enough for retirement – a benefit superannuation was supposed to rescue by making wealthy Baby Boomers pay more for their own retirement to avoid overburdening young taxpayers.
Around the world, the large retiring demographic is putting pressure on pension systems that coped better when the smaller Silent Generation retired. In the shift towards self-funded retirement, many people are struggling to figure out how much to save and how quickly to spend it.
In defence of the 4% rule
More than 90% of retirees utilizing the 4% rule will end up with an enormous stack of cash by the time they die.
To recap, the 4% rule means that you can afford to withdraw around 4% of your retirement fund in the first year of retirement then increase withdrawals by the rate of inflation for each subsequent year.
Assuming a share:bond ratio of somewhere between 50:50 and 75:25, this strategy has worked well enough that anyone retiring in any year over the past century, even 1929, would have seen their savings last 30 years.
Look up this rule online and you'll find pages of panickers telling you why it's not enough. Bond and stockmarket returns won't be that high in the future! Inflation will kill you! You'll live too long! A market crash will wipe you out!
When dealing with the future, remember that we can only talk in probabilities, not certainties. So far, the 4% rule has worked well enough for everybody. In the future, if conditions tighten, it may leave a few unlucky people out of pocket while continuing to leave most people with a massive surplus by the time they die.
It's impossible to plan a future of zero risk. An asteroid might strike the earth. You might get shot by a crook on your last day on the force, prompting your loyal other-race partner to avenge your death. Maybe automation and AI will mean an end to scarcity. We don't know.
If unsure, fine. Save extra. Just be aware that you are most likely saving up an even larger stash of cash for your ungrateful nephew to blow on OnlyFans.
The first decade
How well your retirement fund works out will not remain uncertain forever. The first decade is the make-or-break time. You'll soon arrive at one of two situations: you'll realize that you're running out of money or your fund will compound into an amount so high that you'll struggle to spend it all. The second is more likely.
If you overspend or suffer a really bad downturn early on, you may fall into the first category. If your spending is in line with your budget or below and returns are okay, you should be in the second category.
Given this, the following tweaks are most important in the first decade of retirement. After that you can probably relax and forget about it.
Tweaking the 4% rule
The original 4% rule is very dumb. It assumes a retiree simply withdraws the same inflation-adjusted amount every year, regardless of all other circumstances. By tweaking it just a little you can make this safe strategy even safer.
Invest in a greater proportion of shares. This will hedge against you living longer than you expected. Even if you are 65, you might live until 95 – thirty years away! That's plenty long enough to justify considerable shares exposure. This will also counter the problem of worsening bond returns. Instead of 50-75% shares, I reckon someone planning retirement today should be thinking about a range more like 70-90% shares.
Use the Bucket Strategy. You keep three buckets of dough: cash, bonds and shares. In bad years you can draw from the low-risk buckets and in the good years you can draw from shares plus refill the other two buckets. Even if you don't have enough in cash and bonds to bide you over a long downturn, it will still be enough to greatly reduce the amount you withdraw during such a time, thereby limiting realized losses. You don't need to avoid any loss at all during retirement – downturns are already factored in to the 4% rule.
Be flexible about withdrawals. If an initial 4% is enough for a comfortable retirement, during an early downturn you could drop that to 3% and live more frugally for a while. The main lack of flexibility noted in retirees is the opposite of this: many cannot bring themselves to increase their withdrawals once it becomes clear that they have more money than they need, hence these ridiculous inheritances.
You could go back to work. If you retire with the mindset that you'll return to work over the next five years or so if things go wrong, it will be much easier. You don't have to go back to a stressful, high-flying career. You might do some online or part-time work to subsidize your living expenses and reduce withdrawals until your fund recovers.
Other options. A lot of retirees are very stuck-in-the-mud, unwilling to consider alternatives to their present lifestyle. You could take in a boarder, move to a cheaper home or take out a reverse mortgage.
There are many other retirement strategies like annuities, dividend investing and so on that can be suitable for some. The point of this post is not that you must follow the Bucket Strategy. Rather, the point is this: 4% will be fine so long as you can be a little flexible and adjust over the first decade as required. The 4% rule may indeed fail in the future – if you behave like a robot and do not react to evolving circumstances.
Some bloggers have suggested changing the 4% rule to the 'x25' rule, i.e. save up about 25 times your annual expenses in order to retire. That's a good way of thinking about it because you are reminded that withdrawals from this fund do not have to be any particular amount.
Actually, in some retirement accounts, withdrawals are locked in. There's a minimum withdrawal from super, for example. I forgot about that. As previously mentioned, consider saving something outside your tax-protected retirement account – enjoy the tax benefits of one and the flexibility of the other.
Of course, by the time you are quite old you won't want to worry about shifting strategies. That's fair enough. Be prepared for flexibility over the first decade and the rest of your retirement should look after itself.
The awesome truth: savers are fine
The 4% rule was always meant to be conservative. With 90% invested in stocks and/or a shorter retirement (i.e. by working longer), 5% withdrawals get most people through and even 6% can make the distance. More about this in a future post.
Unless you are both unlucky and inflexible, saving 25x annual expenditure is plenty.
There are many who do not have enough saved for retirement. Of Americans in their 60s, 28% have less than $5,000 dollars saved. Of all ages, 46% said they didn't know how much they had saved.
These are the people most likely to depend upon our endangered social security systems, whether through irresponsibility or ill fortune.
If you save around 15% of your income from a young age, retirement should be fine. Be prepared to change path if required but DON'T STRESS. Your chances of living on cat food are negligible and your chances of dying with way too much money are high.
People also worry about medical expenses in old age. In general, overall expenses rise during early retirement as we rush out to do things with our newfound time, fall as we slow down a bit, then sometimes rise at the very end as our health fails.
Averaged throughout retirement, spending is usually not very high. And you have choices here. Again, relax. 25x should be okay even if you need an operation here and there.
Conclusion
If you're still stressed, I understand. I'm exactly the same. I know that I can live on the smell of a stained serviette and yet I still feel that Northern European drive to work, save, invest, more, more, more. Winter is coming! Fill the silos and pickle the cabbages!
You need to keep telling yourself, anything above the 25x income level is a bonus and you'll probably never use it. The saved value of your labour will outlive you. Consider pimping your retirement lifestyle, giving your kids some financial assistance or working less.
Don't worry about retirement. If you're the kind of person who reads this article, you'll be fine.