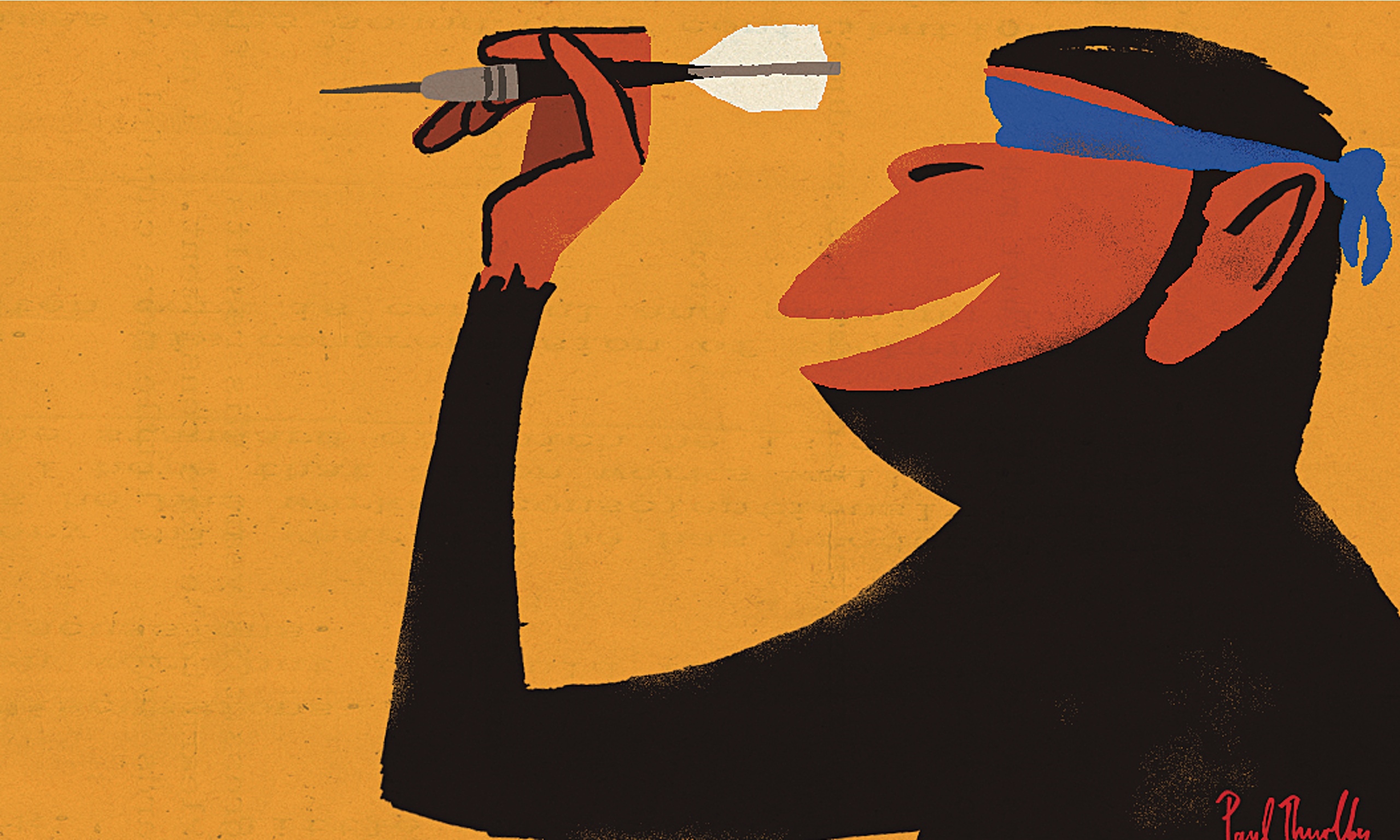 This is an extract from The Poor Man's Guide to Financial Freedom: A Realistic, 10-Step Manual to Building Liberating Wealth on a Small to Medium Budget.
Why Stock Picking is Bad
Do you know who can pick stocks well enough to beat the average market return, i.e. that which a dartboard, a monkey or an index fund could do? You know who?
Almost nobody, that's who.
Sure, some people can beat it for a year. Some, for several years in a row. But the guy who can beat it over and over again, for decades, is very rare. In fact, he'd be a celebrity. In fact, he is. His name is Warren Buffet, he lives in an old house and he thinks he should pay more tax. And even he has not been doing that well lately. And finally, he himself recommends index funds for the average investor like you.
Of course, I'm being a little facetious. There are other people who are clever and talented enough to beat the market. But they are few. Are you really one of them? Do you have any idea how recent unrest in the Middle East is likely to impact oil prices, and how this might flow on to consumer confidence in the US? Have you factored in how changes in Chinese currency policy might affect the electronics market? And what about how self-driving cars might influence wages in developed countries?
If you really think you know as much about these issues as any professional who calculates the odds full-time for a living, maybe you've got what it takes. Alternatively, you might be an expert in one particular area of the market, say, gaming software, and therefore you might know what's a hot investment in that area. In this case it might be worthwhile, but if you're only investing in gaming software companies then your portfolio will lack diversity. What if the whole gaming market slumps? It could happen.
In general, picking your own stocks takes a lot of time and effort in research and monitoring, and all this hassle only brings you higher risk and not much prospect of a higher return than the market average.[i] Do yourself a favor and use that time to work on a side hustle instead, as discussed in Step 5: Increase Your Income.
If you really, really want to get into DIY investing, I recommend you put most of your money into an index fund anyway and use 10% to play the market. And if you get really good, and choose to directly invest all your money, and make a fortune, and keep on beating the market over a twenty-year period, good on you. Write me a letter and tell me how stupid I am.
I don't expect to get too many letters.
Now, the discussion thus far assumes you'd be investing in shares for long periods of time. That would be a good idea. There is a whole other field of speculative investing that involves rapidly buying and selling shares for short-term gains. As mentioned earlier, it is called day trading and almost everybody loses at that game.
If you pick your own stocks for long-term investment and diversify broadly then you'll probably make around the average market return or a bit under in the long run, despite all that extra effort. On the other hand, if you get into crazy speculation then you might lose the lot.
---
[i] https://www.whitecoatinvestor.com/picking-individual-stocks-is-a-losers-game/
Also available on many other platforms.