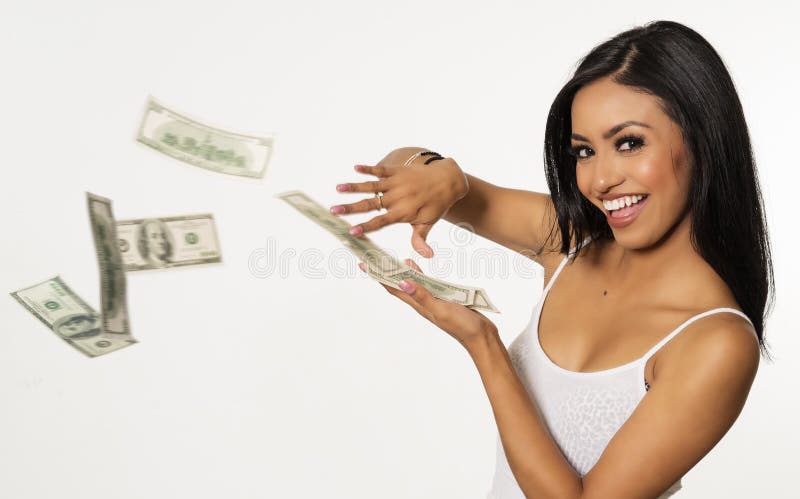 I've got a mate. He's married with a kid. He's okay with money but his wife is atrocious.
Each month he hands over all the money she'll need for household expenses. Each month she ends up asking for more, saying she's run out, even though he's done the budget, gone over it with her a million times and figured how how much they ought to be spending on each item.
The strange thing is, she has her own part-time work and her own money. That should be enough, surely, for her own expenses? It's not like she's chipping in for his beer money or anything.
She has no idea where the money goes. When he asks her, she puts on the waterworks. Been that way for years.
She's not a secret druggie or gambling addict. For her whole life, money has slipped through her fingers like water. The couple used to run a small business together and the husband had to take over the books because she couldn't manage it. As with her own spending, the money would evaporate without a trace, or it would be clear that some services were not profitable but she would fail to notice.
My mate has tried to get her to use a budget app, record expenses, get organized. Every time she would show signs of improvement, feel pleased with herself, then all of a sudden it would become apparent that nothing had changed at all.
Like the other day. My friend found his bank card wouldn't work. After some investigation, he discovered that the government had frozen his account and emptied it because the missus had neglected to pay local rates – a thing which he'd reminded her about several times, and which she'd lied about and said was all under control.
BTW, this is in a culture where the wife typically manages such things. Obviously she is no longer given this responsibility.
This was the straw that smashed the camel to a pulp. My mate, a foreigner, had been in the middle of applying for permanent residency. PR is hard enough to get at the best of times. If you've got taxes outstanding, computer says no.
He's Aussie so would have had extreme difficulty getting home if he'd lost the right to live where he is. Relies on his spouse visa. One might wonder (as I did) if this is the result of enemy action, i.e. making it harder for him to seek divorce if he ever wanted to, but given the long history of the wife's haphazard management of money this seems uncharacteristically canny.
Bah, who knows.
My mate's taken over finances as far as he can even though he works long hours and has a lot on his plate. However, he still needs her to sort the kids, pay various fees during business hours, get the groceries etc. He can't do everything. Each month she'll be crying poor again. It's got to the point where he's realized that saving enough to retire is going to be tough.
Here I must confess my headline is misleading. I'm no expert on this. I've never been married. In the rare times I've lived with a partner, it's never been a problem.
My best guess is that one needs to be very, very careful about who you marry or cohabitate with, or take over the finances completely if you have a problem like the one described here. Of course that's now considered abusive in the West so beware of marrying there.
Here's what I found in online listicles:
Make sure yours is the only name on the bills.
That's it. All the other advice involved counseling, prenups etc.
Has anyone else been in a similar situation? Got any advice?
If there are good ideas out there I'll incorporate them into the second edition of Poor Man's Guide to Financial Freedom.
Edit: I've discovered there are budget apps designed for couples, i.e. Honeydue. Anyone had any success with those?
Also available on many other platforms.