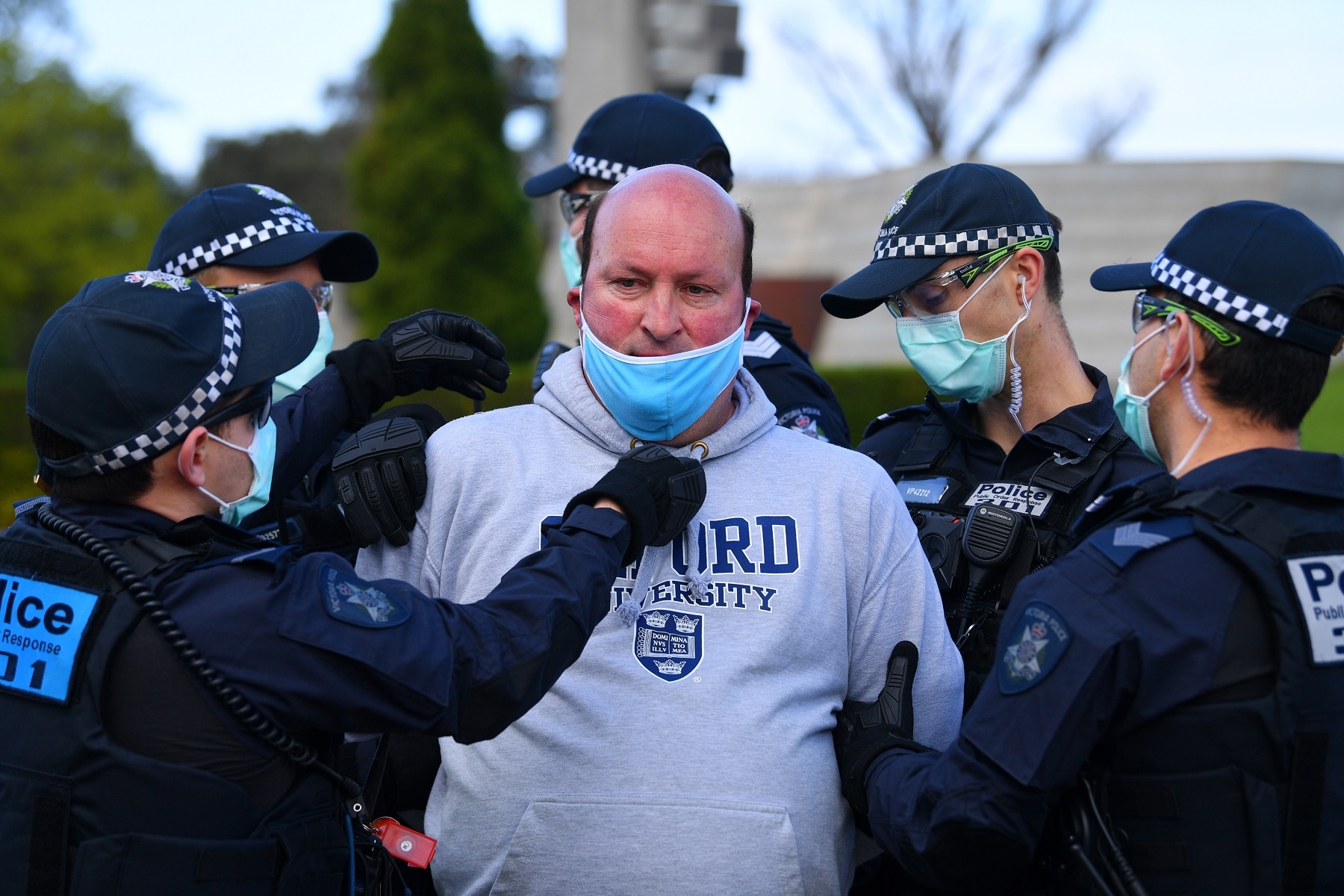 When I was a kid, the suburbs on a Sunday were peaceful and still. The only noise would be children playing, hoses spraying, an occasional radio or lawnmower in the distance, warbling magpies and the wind through the leaves.
The one sound noticeably missing was the usual, steady drone of traffic common in every major city.
This was a perfect time to play cricket or kick-to-kick on the street. Kids would only have to pause every half hour or so to let a car pass, if that. Every back street became a playground.
This idyllic day of rest had a singular cause: Sunday was trading was illegal.
That's right. Few businesses were permitted to open their doors on a Sunday. It's hard to believe these days but that's how it was.
My state was never a very religious one, but always socially conservative. If a ban on Sunday trading had always been the rule, people thought, then why go changing it?
You'd have to remember to get everything needful like milk and bread on the big Saturday shop. If you forgot, you could pick them up from a milk bar (corner store) and pay an arm and a leg, or try next door. I think we knew our neighbours better back then for this reason.
Petrol stations were also allowed to remain open.
Most people appreciated the peaceful nature of the day. There being not much to do, families would hang around home, do gardening, go swimming (pools were allowed to operate) or visit grandparents.
Tourists from overseas were terrified, thinking the empty streets a sign they'd landed in the middle of a zombie apocalypse. Actually, it was pretty quiet on other days, too. Visitors to Australia were often heard to ask, 'Where is everybody?'
Retailers other than milk bars campaigned for Sunday trading, especially this guy:
Penhalluriack claimed that retailing was a public service and should not be subject to restrictions. He opened his hardware store seven days a week, openly flouting the laws. He was repeatedly arrested and charged but refused to pay fines and even spent time in Pentridge Prison. He enjoyed support from the public and from the media and his continued battle with the law embarrassed the Victorian government. His campaign played a significant role in changing the law to permit Sunday trading.
The retailers won over public opinion, in fits and starts. Sundays are now just as busy as every other day, street cricket is interrupted by cars every few minutes (if they still play at all) and working students vie to score those coveted Sunday retail shifts and their higher rates.
Before my time, there was another uniquely Australian phenomenon known as the 'Six o'clock swill'. Right after work, men would rush to the pubs and drink themselves silly by 6pm.
One onlooker, then "a small barefoot boy passing on his bike," remembers looking through the windows of pubs in Rotorua, New Zealand, at about 5:45 p.m. "It was like a glimpse into Hades," he says. "A great chaotic crush within, a huge babble of sound through open windows, a heaving roiling of male bodies. A glimpse of lawless chaos."
Why?
Because that's when the pubs had to close.
Prohibition never quite took hold in Australia as it did in the US, but there were strict limits on where and when alcohol could be served. Still are, actually, compared to other countries. You can't buy grog from a 7-11.
As you can imagine the 6 o'clock rule encouraged men to drink too much, too fast and was eventually done away with in the 1960s. Until then, foreigners out for a night on the town were once again confused to find everything closed and the streets deserted by 6:30pm, every night.
Censorship of book and magazine publishing was once about the strictest in the Western world.. I'm not talking about boobie pics. The following novels were banned for years in Australia: Brave New World, Portnoy's Complaint, The Catcher in the Rye, Lady Chatterly's Lover, The Decameron and, wait for it, Farenheit 451!
A few books are still banned or restricted but, following a spirited campaign by Silent Generation stalwarts I confess to poking fun at elsewhere, the rules softened by the 1960s.
Gun laws were tightened in 1996 but were always much stricter than in the US. There is nothing like a right to bear arms in the Constitution or anywhere else in law. You can still get a firearm today but must demonstrate a need (farmer, security guard etc.), register it and get a license.
In contrast to civil liberties, Australia has frequently raced ahead with democracy. Landless men had the vote from way back, women got the vote in 1907 (even earlier in some colonies) and Aborigines were already voting well before the year people think they got the vote, 1967.
Note again the tension between freedom and democracy: many of these tight restrictions existed because people wanted them and the rules were not reformed until the public changed its mind.
It was a classic tyranny of the majority.
Tight boundaries on behaviour went beyond legislation. Australian society was very conservative, frowning upon anyone a bit too eccentric or free-thinking. Perhaps it still is. As they say in Japan, 'hammer down the loose nail.'
Australians have an image of themselves as uber-free spirits roaming the freest land on Earth. It can certainly feel that way when you're driving across the vast expanses of space between cities, walking on a endless, deserted beach or camping in the remote bush.
It is an illusion. No doubt Russians in the Siberian wilderness suffered the same illusion back the the USSR.
Even before the coof, as soon as you cross a border, enter a town or try to build a granny flat, reality hits. Signs warn of strict road rules and steep fines. Police check for stained license plates, worn tires, and God help you if the rego's a few days overdue. Local government permits are a nightmare.
International news reports suggest that the recent lurch towards authoritarianism is shocking and unprecedented. It is neither. There were plenty of troopers who came along with those convicts and our culture has always been one of plentiful room to move vs. strict social and legal controls.
Curiously, most Australian would deny this. The laidback bushman image refuses to die. Most also disagree that the present situation can be described as tyranny, instead considering it a temporary blip that is being unnecessarily prolonged by fascist anti-vaxxers. See comments following this story sorted by 'most respected'.
The phenomenon is not unique. There are few nationalities capable of viewing themselves honestly.
This particular blind spot is ours. What's yours?