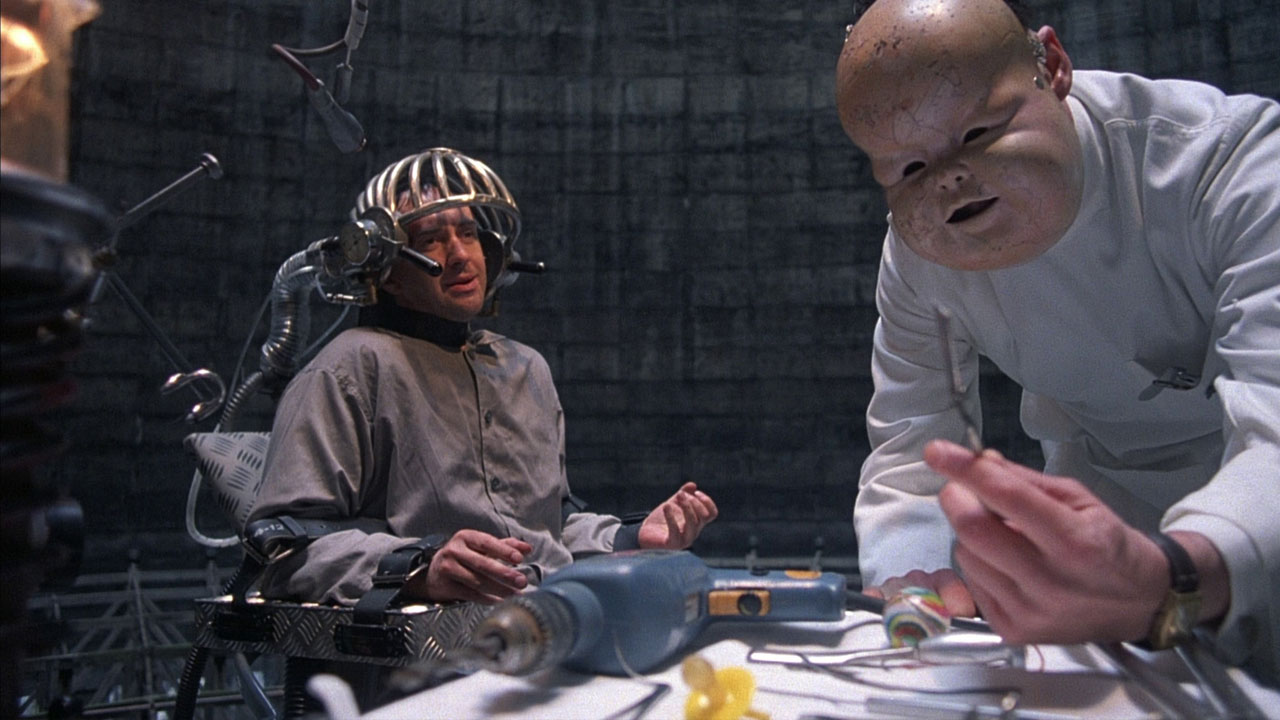 I don't think lockdowns work. Others think they do.
How do we prove it one way or the other?
Here is our tedious argument:
Lockdowner: Lockdowns work. Look at a successful example like Melbourne. Then look at how bad Sweden was compared to other Scandinavian countries.
Dissident: But what about all the places that had lockdowns together with bad outcomes, like the UK? And what about places that didn't have strict lockdowns and still did okay, like South Korea?
Lockdowner: South Korea got lucky by closing its borders early. Countries like the UK didn't lock down hard enough or long enough.
Dissident: But some countries locked down harder and longer than Melbourne, i.e. Peru, but it didn't seem to work at all.
Lockdowner: Well, how do you know it didn't work? Maybe the situation in Peru would have been even worse had they not locked down.
Dissident: Or maybe it would have been the same. Or maybe it would have been better overall given that the side effects of lockdown would not have been suffered.
Lockdowner: So you're saying you want to kill old people and fat people, right?
Or something like that.
We must also consider the places that have painted themselves into a corner through apparently successful lockdowns. It seems that unless vaccines prevent infection (apparently existing ones may not), Australia and New Zealand must continue rolling lockdowns every time there is an inevitable outbreak, disallow most visitors and require a two-week quarantine for arrivals . . . until the heat death of the universe.
It is the panicked voters who insist upon it.
Not great for countries that depend largely on tourism and overseas students. Australia in 2050 is going to be Mad Max in facemasks and entirely set indoors.
How on Earth can we sensibly debate the efficacy of lockdowns when this is the messy state of things?
I looked up research into lockdown effectiveness and found exactly what you'd expect: like every other aspect of the Cov, studies are contradictory. No doubt if you've already got a firm notion of what result you want to find, you'll have no trouble getting the answer you're looking for.
If you go in with an open mind, the answer you'll arrive at is 'fecked if I know.'
And then one needs to weigh that against research into the negative effects of lockdowns, which I'm sure is equally inconsistent.
There's so much stupid argumentation about lockdowns. Too much fear. Too much populism and politicking by leaders and scientists alike. When infections rise despite lockdowns, we hear arguments similar to those in favour of communism after the collapse of the Soviet Union: 'True lockdowns have never been tried!'
We lack a falsifiable hypothesis. No matter what happens after a lockdown, governments will never declare failure and try a different strategy. The Philippines has had a strict lockdown for getting on to a year now and it appears to have done nothing at all, but no one dares admit it, or even think it.
On the other hand, when infection rates eventually slow and fall this is taken to be proof positive of the lockdown's efficacy, even if the fall occurs many months after lockdowns were introduced. No one wonders if maybe herd immunity, social distancing and seasonal changes might be kicking in. It is as though we have completely forgotten all the different factors that might influence a pandemic's progress except for a single variable we feel is within our control: the strictness of lockdowns.
Oh and mask-wearing, about which all points in this article equally apply.
Then there's the issue of long-term effects of the pandemic and responses that are yet unknown.
What will happen to death rates over the next two years?
It's possible that the countries with high Covid tolls will have much lower-than-average death tolls in the near future due to the reduction in 'dry tinder', just as those that had particularly bad flu seasons in 2019 may have suffered less in 2020 from the pandemic.
Those countries that largely avoided Covid like Australia and Taiwan might, conversely, have built up dry tinder. The same measures that prevented the spread of Covid also stopped influenza and other diseases most harmful to the elderly and unwell. The death rate in these countries might surge in the winter months of 2021 or 2022. [Edit: 2022 at the earliest as clearly nothing is going to open soon.]
And then there are the many, largely unknown consequences of lockdown such as unemployment, missed early detection of cancers and heart problems, missed school attendance and general isolation.
Some of these ill-effects would be present even with no lockdown, but lockdowns will presumably worsen these issues. The longer and stricter, the worse the long-run effects of these problems is likely to be.
Will these issues also cause a spike in deaths over 2021 or 2022? Or will missed education have long-term effects that will been seen in decades?
Nobody knows.
I don't know if lockdowns are effective in saving net lives or years of life, nor under what circumstances this may be so. I am against lockdowns because (a) their effectiveness is unclear and (b) severe lockdowns are not worth it anyway due to the non-death harm they cause.
Lockdown proponents should do us the same courtesy. They should admit that the long-run effects are uncertain, acknowledge (not censor) counterarguments, and argue from probabilities and existing evidence rather than from a position of papal scientific infallibility.
---
Also available on many other platforms.