You know those stupid monoliths turning up everywhere like white dog shit used to in the 80s?
Another one turned up in Kinshasa, the Congo, with rather different results:
People in the capital, Kinshasa, stoned and torched the 12ft (3.7m) triangular prism . . .
Some feared it was satanic or put there by aliens or by a secret cabal . . .
"We woke up and saw this metallic triangle… We were surprised because it is a triangle that we often see in documentaries about freemasons or illuminati," local resident Serge Ifulu is quoted by Reuters as saying.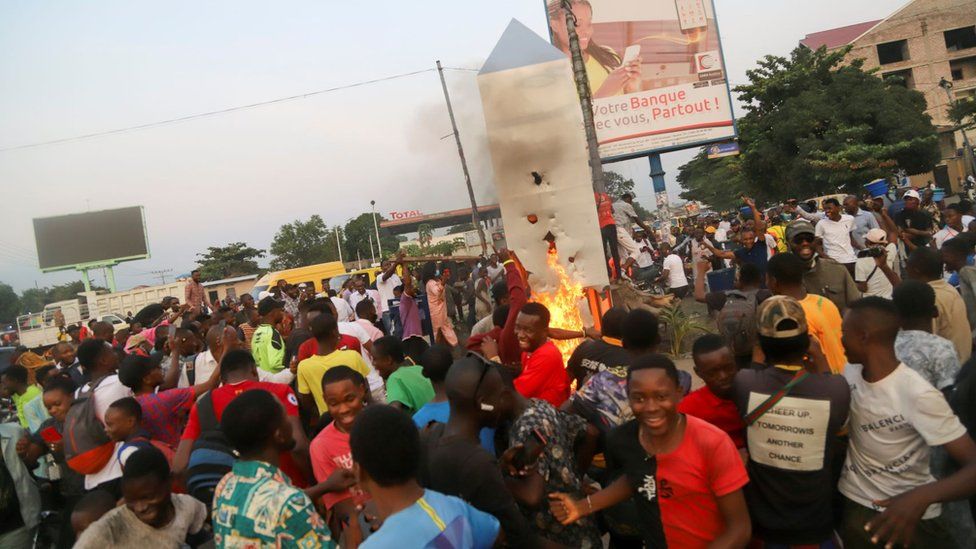 What it's like growing up in the Caribbean as a Chinese girl:
School was a bad experience because I was usually picked on by the black students. There were only a handful of Chinese students in the entire school. Not only were the students bad but a few of the teachers too.
A few times when I was out on the road, people would come up to me and pull my hair and then run off.

They killed many Chinese people, and the killings have continued until today. In any case, my family got tired of the racism and violence and left.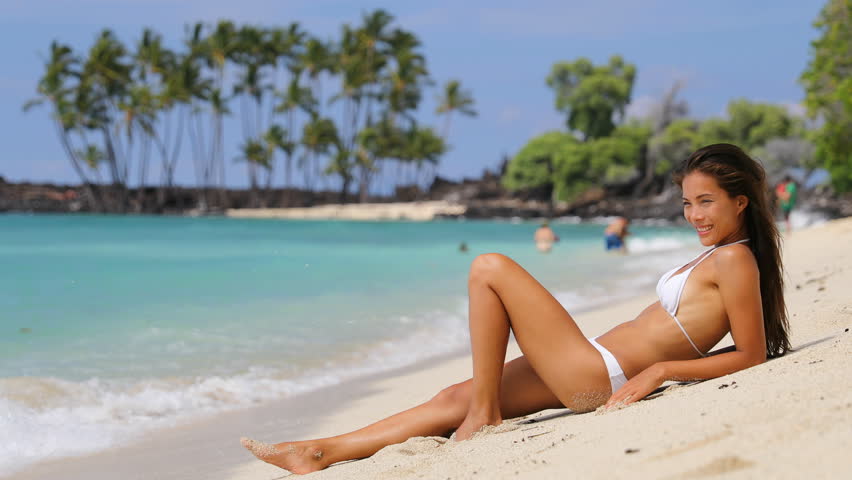 I met a girl in Taiwan who'd grown up in the Caribbean; she had no complaints. I think she grew up in Barbados though.
The Mumbly Joe problem:
Who they were was entirely bound up in getting rid of Trump. For four years the great and good plotted and schemed, without thinking much about what comes after they get what they wanted. They rigged their own primary just to avoid having Bernie Sanders win the nomination, because they knew he would lose. They rallied behind a time-serving dullard in the early stages of dementia. They pulled out all the stops to "fortify" the general election and install that old man in the White House.

Now, they have a dementia patient running the government. Every day it becomes clear that Mumbly Joe is struggling with serious cognitive decline. He was not the brightest bulb in the bunch when he was in his prime. Now, he sounds like an old man in a nursing home, parked in front of the window. It has already reached the point where they cannot trust him to speak with world leaders. It is not unreasonable to assume that he will not be able to perform his duties in the near future.
The comments are a lot of fun.
As are the replies to this, the Best Tweet in History:
Perfect. Dear reader, I give you: Our Betters.
Here's a classic from Delicious Tacos:
I mean I thought I put it where the soap usually goes…

She put her palm to her forehead. Inhaled. OK, obviously you didn't. I have to go. Can you just think?

I've been thinking. I'm not… we'd have to call in a hypnotist to reconstruct what I did with the soap. It's gonna turn up honey. Why don't you get in the shower and use shampoo. I'll bring it in to you if I find it.

I'm not going to wash my armpits and asshole with shampoo. This is an office, I can't start smelling like fucking taint halfway through the day–
Just in case anybody missed this one, a lawyer's Zoom gets stuck on a cat filter during an online hearing and he assures the judge he is not a cat
Just to ruin this sweet story, the cat-lawyer, Rod Ponton, has a history more akin to some other animal:
The lawyer who appeared on Zoom as an adorable kitten once got a search warrant for an ex-lover's smoke shop that led to a violent police raid

[The woman] said the raid followed a long period of harassment from Ponton. She said she had a brief sexual relationship with the district attorney when she was a college student in the early 2000s . . .

Three other Alpine residents told an Insider reporter that the relationship was an open secret at the time. 

"I ditched him because he was creepy. And then years later he sees an opportunity to fuck me up," she told Insider.
The sad account of a fading alcoholic:
People in a deteriorating addiction, I discovered, are in a strange state of circular time, where nothing ever happens, a version of "Groundhog Day" where instead of Bill Murray's character mastering ice sculpture and classical piano, he just becomes worse at everything, bit by bit by bit . . .
 The other thing you came to learn about someone dying of addiction is that they always lie; even as their own intelligence fails, the addiction's ability to outwit them persists, to convince them of anything but its own designs on them. 
Australia's military renews contract with Chinese company to manage its data:
A Chinese-owned data storage company will house files for the Australian Defence Force, sparking fears the global superpower could easily access Australia's military secrets.  

The parent company of data firm Global Switch, Aldersgate Investments, sold 49 per cent of its stake to Chinese consortium Elegant Jubilee in 2016.

At the time then-treasurer Scott Morrison said all military documents would be phased out of the storage facility in Ultimo, Sydney, by 2020.

Instead the contract, which was due to expire in October last year, was quietly renewed until September 2025 in a $53.5million deal, federal parliament revealed on Tuesday.
Hmm. wonder if the Australian Defence Force is allowing male recruits at the moment. They weren't four years ago.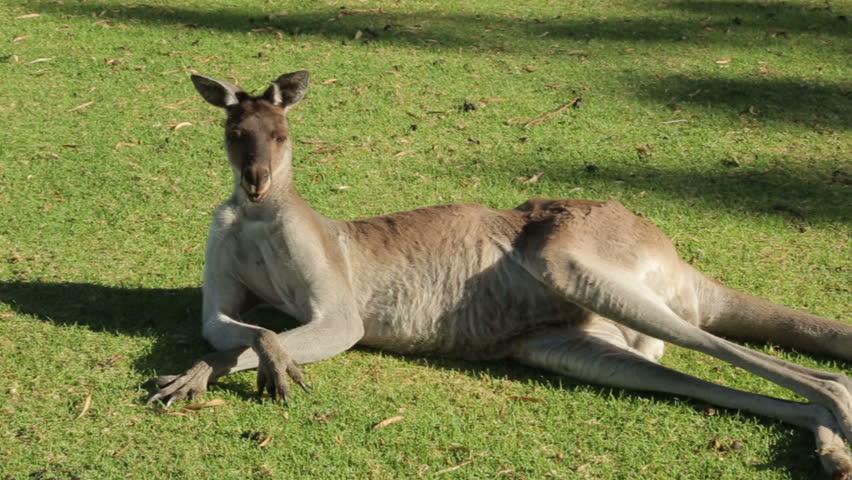 Biden regime may declare war on Australia's kangaroo industry:
There is some ignorance involved, in their unawareness that kangaroos are just giant annoying rabbits, an utter pest and in some areas a calamitous plague and they have to be culled or they vindictively destroy everything
And if you don't cull them they overbreed, overeat and slowly starve. Another little-known fact about kangaroos is they only live about seven years at the best of times. That's some fast-growing protein – just wished it tasted better.
Aussies won't hear about that on Facebook though, because Facebook now blocks all Australian news. Relates to a new law making them pay for news links of which the tedious details you can look up for yourself.
It's not just news organisations — government pages like Queensland Health and the Bureau of Meteorology were restricted on Thursday morning, though they have now been restored.

Commercial outlets like Harvey Norman have been wiped, and even Facebook's own Facebook page is inaccessible.
Whoops. People are carrying on like this is a huge story, which is a perfect demonstration of consumer inertia: Millenials are so used to getting their news from Facebook that they can't figure out a search engine any more than they can navigate using a paper street directory. Google is threatening the same thing, for the same reasons, so prepare for continued entertainment.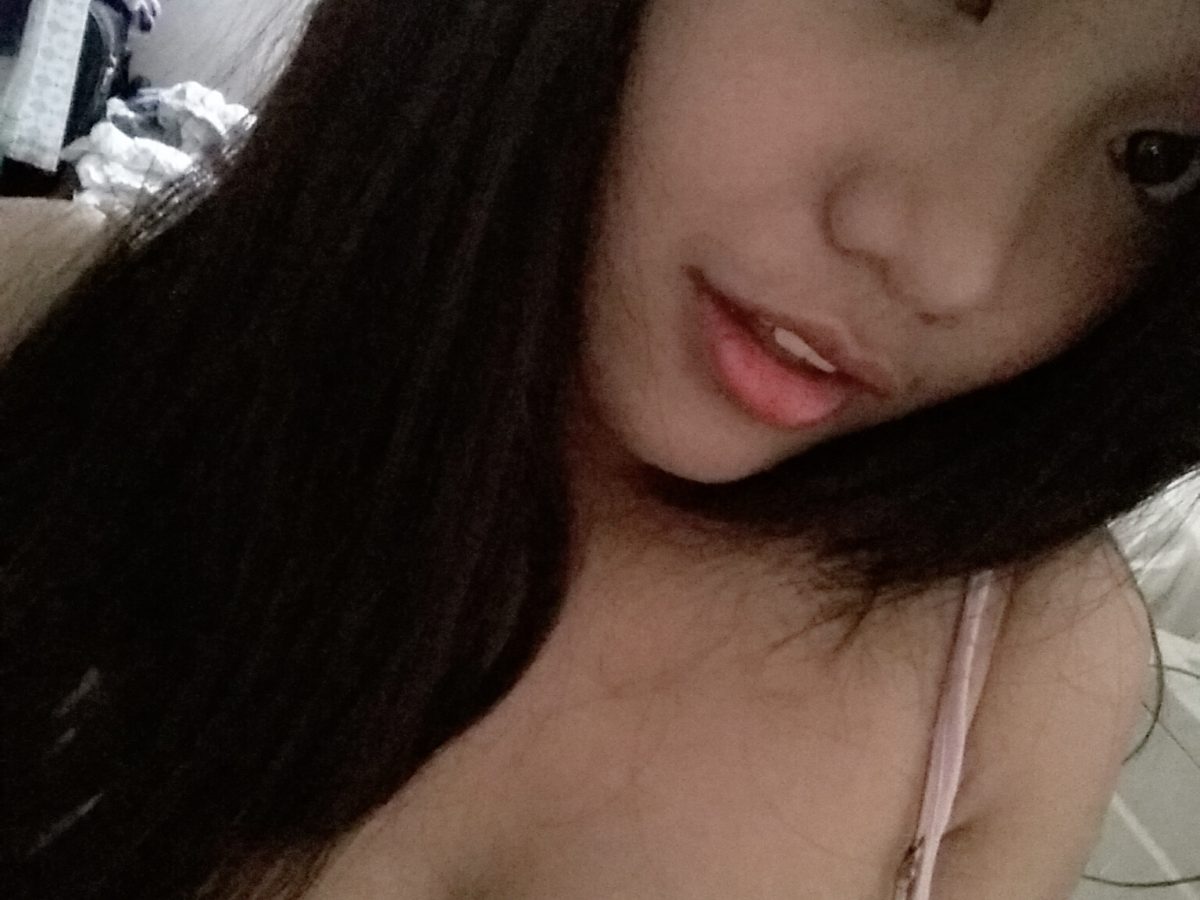 Meanwhile in Japan, a 21-year-old female stalker sends hundreds of nude selfies to the object of her romantic obsession – a woman in her 70s.
On Feb 10, police responded to a complaint of a woman who barged into a restaurant in Nara City. After the officers interviewed the suspect, it was learned that she had worked there from the spring of 2019 to about February of last year. As a result of this incident, the woman was arrested on suspicion of violating the Stalker Control Act because she was said to be infatuated with a former co-worker there, a woman in her 70s.
Nara's a lovely place if you ever visit Japan.
That's it.
---
I'm mixing up the book promos. These are not affiliate links, just books I like.
See my review of Pushing Rubber Downhill here.