Remember how the United States and Australia were so racist for banning travelers who had been in China during the previous 14 days? Now China has banned all foreigners from entering, including returning residents. This is vastly more draconian than what happened in Australia, when the government actually flew non-citizen residents and spouses back.
The World Health Organization has sternly criticized China for the move, saying that it is unhelpful, racist, and potentially counterproductive. Oh that's right, no they didn't, because they are corrupt and inept.
Mind you, why would anyone want to live in China, anyway? Even the Chinese are trying to get out of there. They don't like you. They don't want you. Soon they'll expel you anyway. Find somewhere else to work.
Nor did the WHO have anything to say about China's hints that it may withhold vital medical supplies from America in order to 'plunge it into the mighty sea of coronavirus'. Do not forget about this, once it is all over. Every serious nation must wean itself off its dependence on China, or perish.
Didact's Reach sticks the boot into the CCP, pointing out that Winnie may be in trouble after his monumental stuff-ups over the last few years. Wouldn't it be awful if he came to a sticky end.
China's claim of no new local infections should be disregarded until independently confirmed. Evidence from social media suggests the pandemic continues. One source used here, Epoch Times, is a Falun Gong, anti-China media entity. It sometimes overstates its case, but in other cases is the first to break a story that is later generally accepted, such as the organ harvesting scandal. Make of it what you will.
The Chinese tycoon who criticized his country's handling of the corona virus has gone missing. I'm sure he's fine.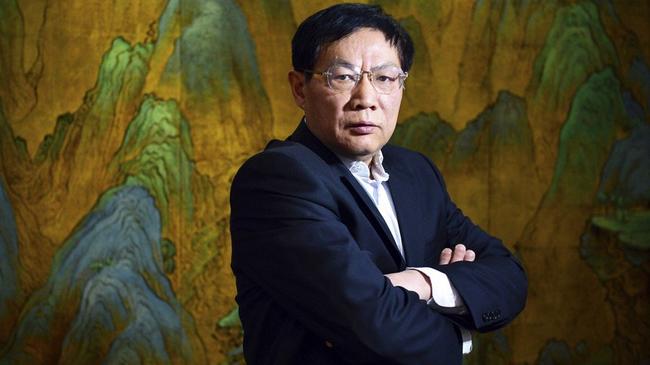 Pathogens have a nasty habit of escaping from labs. It has happened many times before, and not just in China.
Captain Capitalism suggests some profitable ways of using your time during the quarantine period, including getting your finances organized and building your skills.
Australia . . . run out of beer? The government has banned all non-essential industries, and beer brewers argue that they are essential. I'm on their side.
A relevant song that every red-blooded Aussie knows, though few of those are left:
Quite catchy. I tend to whistle it every time I check the fridge and see the bad news.
The average height around the world. Did you know that the Netherlands beats Denmark? As for the shortest, you'll never guess.
New Puma sneakers look like Hitler.
Meanwhile in Japan, two young police officers, a man and a woman, alone in the koban (local police box) in the wee hours . . . well, I think you can guess what happened next. I appreciate that the penalty was quite moderate. The infecund Japanese need every encouragement in their romantic pursuits. Maybe they'll have a bunch of little baby police officers.
Who will be needed, given this fellow thought it would be a good idea to cough at the staff and yell 'I have coronavirus!' when the shop had run out of masks. Yup, that'll help.
Why is Japan such an outlier on the Wuhan Virus? It might be a lack of testing, or it might be some other factor.
I don't think I'll be getting to the Land of the Rising Sun any time soon. Visas issued in the Philippines have been cancelled. After all that paperwork. I reckon I must just end up back in Oz after the zombie apocalypse has subsided. It's the one place I can live and work with no fuss.
Have a good weekend.