Previously:
Lockdown survival guide 1: mental health
Lockdown survival guide 2: investments
Remember kids, don't spend all day reading bad news, watching your investments plummet, and worrying about how long this thing will last.  We need routine, and the most solid part of any routine is fitness.
If you're allowed out and about, you can continue to run and walk as usual.  If you're cooped up at home, you'll need some other form of cardio workout.
If you have a yard, skipping is fine.
A less boring alternative is these high intensity interval training workouts.  There are easier, harder, longer and shorter ones to choose from.  Those featured are pretty full on, and might not suit my more venerable readers.  As for the young guns: the pro level is to do two fifteen minute workouts in a row.  Remember to do a warm-up first.  Check the channel for more.
As for resistance training, this is the best site I could find about body weight exercises.
I didn't find any suitable location for pull ups in my compound.  Even the balcony looked like it would crumble upon the application of pressure.  I did find that the local playground has some useful equipment.  Turns out there's a bunch of blokes who go there all the time.  They're pretty buff, although there does not seem to be any body weight exercise that can really replace the squat.
If it were not for the squat rack, a gym membership would probably be a waste of money.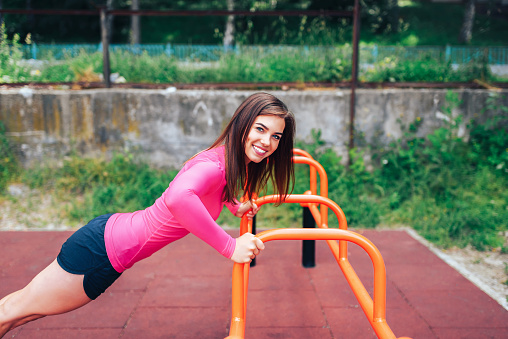 I added to the routine by using a large, heavy bottle of water for poor man's squats and step ups.  I also do a few overhead presses and bent-over rows, though it does leave puddles that have to be cleaned up afterwards.
I'm reducing carbs a little.  Even if you stick to your routine, you'll be using way less calories than usual if you're inside all the time.
Please add your own activities below if you've got something different.  In a future post I'll be featuring some info about yoga, tai chi and meditation.