I wonder if anyone has done research about the prevalence of alcoholism among Westerners at home versus those living abroad.
There's an old saying: 'If an Aussie reckons you drink too much, it's time to admit you've got a problem.'  Back home, it will shock you to learn, I knew plenty of hard drinkers.
True story.
In Japan, considering just the foreigners (gaijin), I knew very few moderate drinkers.  My mates would drink at home, then get a couple at the 7-11 to drink on the train, then get another from the Family Mart to drink during the walk from the station to the pub, then get another walker for the way home, then drop off at the local near their house, and then sometimes have another couple once home to help them sleep, and then have a 'hair of the dog' the following morning.
On a Thursday.
No one who's lived in Japan will blink at this story.  It is ubiquitous.  You can drink anywhere over there, but only foreigners choose to congregate outside the 7-11 to have a few quiet ones before heading out for the evening.
The gaijin are not nearly so bad as the farang in Thailand, who in turn are not quite so bad as the barang in Cambodia.  These last are the most drunken, drug-addled, sex-crazed, brain-damaged, violent, criminally-inclined lunatics I have ever come across in my life.  They're quite a lot of fun to hang out with.
Goddamn those guys drink.  On a day off they'll arrive at the pub before 10am, drink all day on the very same stool, make less and less sense as the hours roll by, then finally be put in tuk-tuk whose driver will be instructed by the friendly staff how to get the slobbering jellyfish home.  As for the retired ones, instead of doing it two days a week they do it seven days a week.
I get worried looking at those guys – will I end up like that?  I did actually spend a few days in the pub, which I do not normally do, and I wondered if one naturally slips into such a debauched lifestyle if living in such a place, especially if one has too much time on one's hands.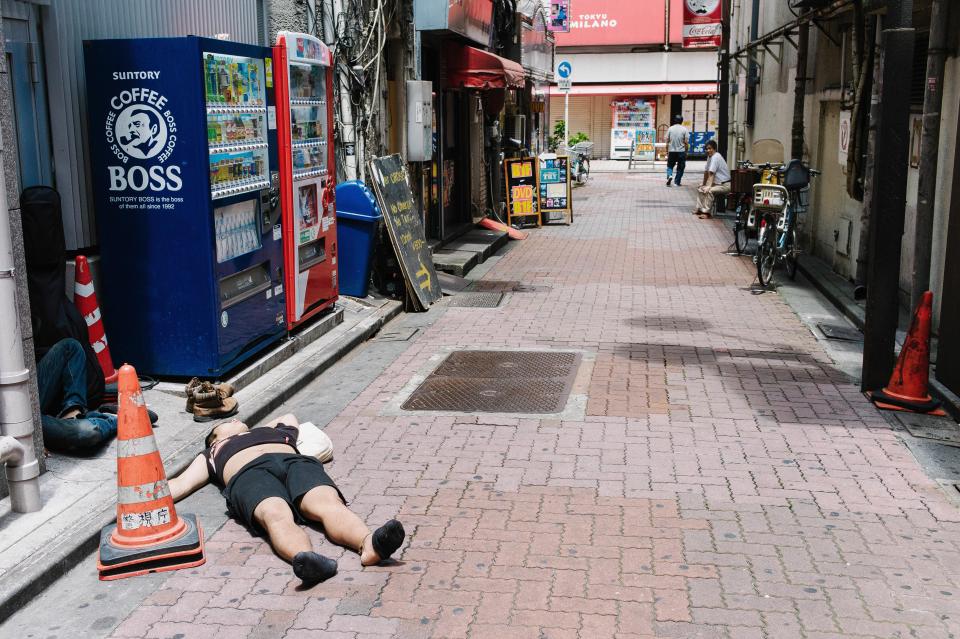 But then I thought, yeah yeah yeah but nah.  I can't drink a huge amount or I begin to feel physically ill.  I used to be able to drink more but after an epic night when I first arrived in Tokyo, which ended vomiting in the house of a 50-year-old fat Dutch woman, I can no longer drink that much.  Not due to turning over a new leaf; rather, I seem to have done permanent damage to myself such that I can no longer process alcohol very well.  I've had my liver checked and the doctor reckoned it was fine, but he was Japanese so I'm probably about to die and this will be my last post.
I enjoyed those liquid days in Phnom Penh, but after a while I got bored, wanted to go out and see things, and I wanted to get some work done.  An occasional bender is fine but it's not a permanent lifestyle that suits me.
Obviously these guys have moved to those countries for reasons.  The gaijin found that they could drink anywhere and that there were cute girls, so they stayed.  The barang found the same and also discovered that the place was very cheap, especially the beer, so they also stayed.  The greater part of them cannot go home because they would be incapable of functioning in a Western society.  And that might be true of me, too, but for different reasons.
So no, I don't think I'll become an alcho expat.  Not full-time, anyway.  We'll see.