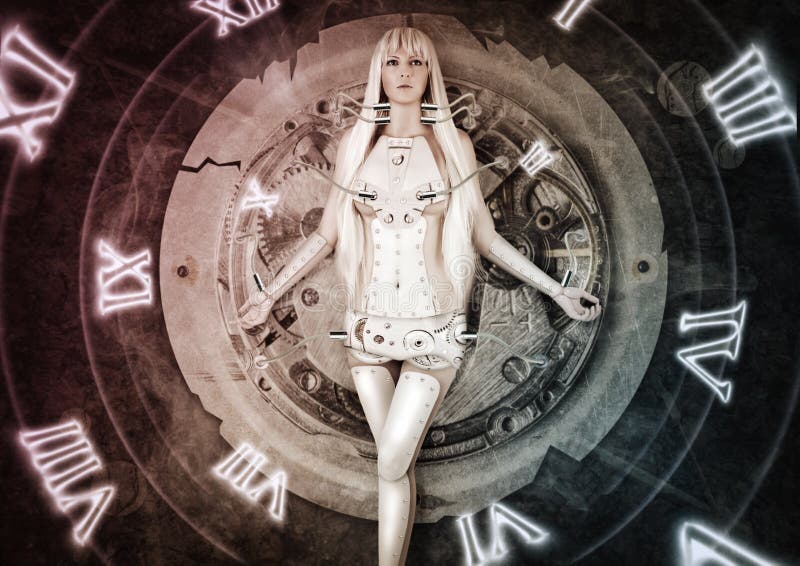 You probably think that most people are just focused on their own affairs.  They worry about their children's grades, they wonder why the wife is grumpy, they go over their finances, they remember seeing a cute high school girl that morning dressed inappropriately then scold themselves for thinking that; they stress that the boss caught them sleeping the other day.  You think that everyone is utterly wrapped up in his own affairs, and spends his time thinking about personal issues like these.
You are wrong.
Each and every person on this planet, when out of sight, sits in a high-backed chair, gives an evil sneer, drums his fingertips together, and ponders: how can I waste Nikolai's time?
I got thinking about this the other day when someone at work had wasted a lot of my time.  Many other incidents flooded to my forebrain and I began to see a pattern.
To waste someone's time, you have to set them up first.  You need to trap them in a situation where they have to wait for you, or stay in their company.  Like lions watching for a baby wildebeest to fall behind the herd, people watch for me to fall into such a vulnerable situation or manipulate things to put me there by design.
Then they strike.
It happens at work, of course.  Someone requires you to attend a meeting, and then they and others rabbit on for ages about things that are nothing to do with me.  But I'm not allowed to leave.  Or I need to get something done, and need to get one bit of it completed or approved by another, and this is never forthcoming, forcing me to go and nag my own boss like I am his boss.
It happens with friends.  We arrange to meet somewhere.  I know the friend is unreliable but I don't know how to get to their new house so this is the only practical way to do it.  Then they are late, sometimes hours late, always with a perfectly sound excuse that relates to their kids, because people with kids can't be expected to ever be where they are supposed to be ever again.
I realize that they've actually, on a subconscious level, set me up to be in that situation just so that I would be left helpless and bored.  This especially happens when travelling overseas where I need to stay in range of a WiFi hotspot for phone contact and can't just go wandering off to do something else.  I've avoided friends for months after they've done this to me, and I wonder why we are friends at all.  Is it just a human impulse that nobody can resist, except me?  This seems plausible.
I'm exaggerating, of course.  It's happened a couple of times.  But when I'm late I feel terrible, imagining the other person waiting and feeling pissed off.  So I am rarely late.  Apparently everyone else in the world is different.
And then there are the friends who want to go out to some pub way over the other side of the city, and stay out all night, and they get pouty if I just want to go to the local and stumble home at 11.  Because that is unacceptable: to be a true friend I have to give 100%, otherwise why should we meet at all?  Friends believe that my time belongs to them.
I've trained some to accept me, though they will still try to trick me into involuntary waiting situations if they can.  These friends realize that, having stayed at their place for some days, I will get up at the crack of dawn one morning before they are up and I will disappear without a word, perhaps not seeing them again for years.  Because that is how I am.
Girls, of course, are the world's most expert time-wasters.  Whether it is being late to dates, seeing you five times even though they don't like you, sending you messages even when they don't want to meet you, insisting that you stay with them all day, talk to you when you're trying to read a book: women want you to be thinking about them all the time, even if you are thinking about them in maddened frustration.  No, especially when it is in maddened frustration.
And then there is family.  It is unacceptable to just drop in for a few days.  You have to stay for a long time.  My presence doesn't seem to make them happy – they are just as grumpy and whiny as ever.  Perhaps more so, because you can let your hair down in front of family.  You only have to be nice if you have 'company.'
If I could stay longer but instead choose to spend the rest of my break having a holiday on my own, I am a bad person.
I am a bad person.
When I spend time around others they are variously angry with me, disappointed with me, frustrated with me.  No one seems to enjoy my company.  They just demand it, that's all.
This is why I prefer to spend time alone.  I find that other people simply cannot help but waste my time, interrupt my thoughts, frustrate my plans, delay my intentions or otherwise prevent me from doing what I want to do.
When alone I am not always hyper-efficient.  I spend a lot of time daydreaming or messing around, like I'm doing now.  But that is my choice and there's no one to resent.  If someone forces me to attend a meeting in which I have nothing else to do but daydream, that is another matter.
Life sometimes seems to be one big waste of time.  First you're stuck in endless days of school, doodling and daydreaming and waiting for the bell.  Then work, where hundreds of thousands of hours of your life are sucked away into the necessity of earning a crust and perhaps the sustenance of a family.  Weekends are consumed by friends or girls who always insist on more, more, MORE time with you.  We are lucky to have an hour a day when we might do something that is entirely of our own choosing.
I know that most people don't see the world this way.  I am also aware that I am not unique in this regards.
I'm looking forward to spending vast amounts of time alone and free in the very near future.  But a problem remains: 'work' has always been a good excuse for why I can't stay too long, why I must hurry to get back, why I need to get an early night.  Maybe I should just pretend to have a job, and escape to it whenever the need arises.  I might even receive fake calls from clients who urgently need me right away.  Surely there's an app.